We've all heard the stories about software products that had to be pulled from the market right before they ship. Or the undiscovered software security vulnerability (remember Heartbleed?) that put millions of software users at risk. If you're using InstallShield, InstallAnywhere or any standalone software installer to build your installations, you can help prevent this from happening to one of your products by adding FlexNet Code Aware into your build process.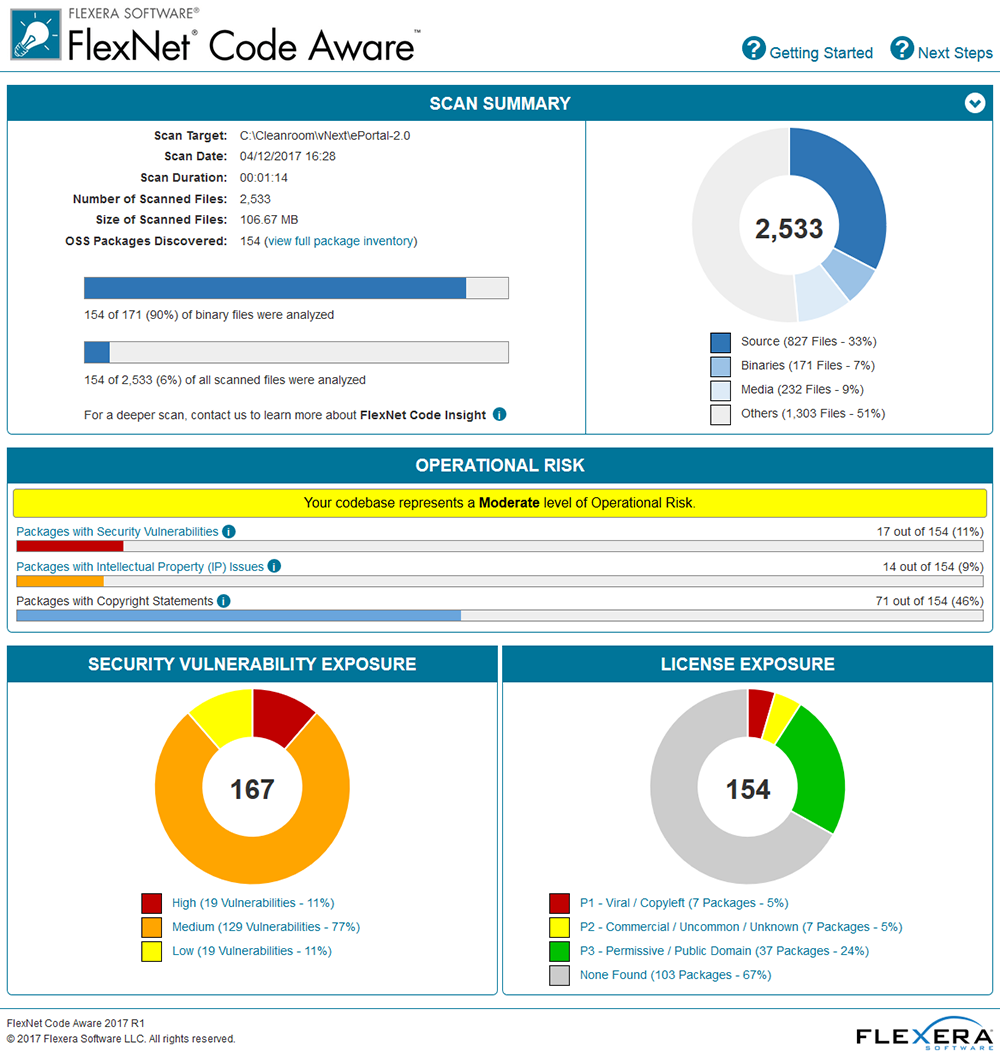 Designed for software developers, FlexNet Code Aware is an automated open source risk assessment and package discovery solution that enables you to quickly scan your products for security and intellectual property (IP) compliance risk. Either as a standalone, or by seamlessly integrating with InstallShield and InstallAnywhere, FlexNet Code Aware becomes a standard part of your build process, helping you expose and assess intellectual property and security vulnerability risks before your product ships.
Ensure a vulnerability-free build and error-free installation with FlexNet Code Aware.
Check out our product demonstration.