It can take months just to determine what is compatible (or not) in your environment to set forth a full Windows 10 migration plan. It doesn't have to be a monumental task. Don't lose months figuring out your Windows 10 migration requirements and developing your plan.
For those who are still planning the migration to Windows 10, there are important ways you can speed a Windows 10 migration.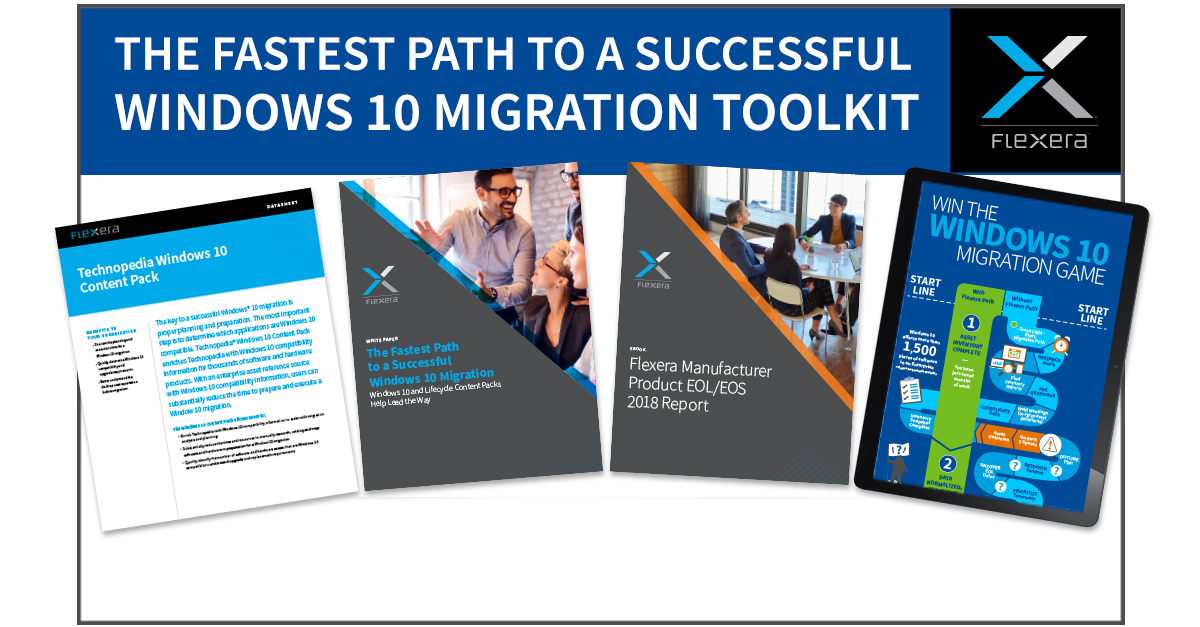 Download the Fast Track Your Windows 10 Migration Toolkit to learn how to:
Reconcile/normalize your inventory for a Windows 10 migration
Identify enterprise software that is incompatible or end-of-life with Windows 10
Uncover vulnerabilities with your software and hardware when migrating to Windows 10
Take the fast path to Windows 10 migration. Download the Toolkit!